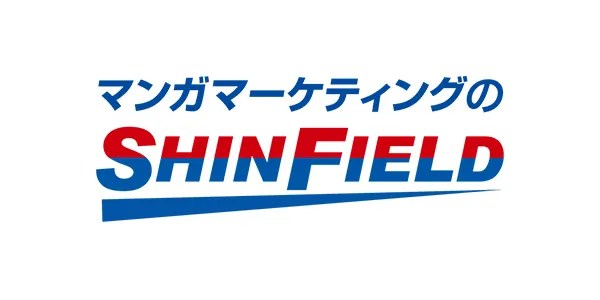 Click here for exhibit details.
Shinfield Co., Ltd.

2009 Bringing manga, which had a strong image of entertainment, to the web advertising industry
Create new value by defining "manga = marketing tool" and "manga = advertising creative"
A pioneer who has spread manga marketing (trademark registered) to the world.
We are developing a manga marketing business that uses manga to help companies attract customers.

[Production track record: more than 4,500]
Through web manga/manga LPs, manga videos, etc., we explain the client's appeal in an easy-to-understand manner.
We will improve CVR, bounce rate and stay time.
Please drop by.
SERVICE
Shinfield Co., Ltd., which popularized manga marketing throughout the world, creates original manga creatives for companies' products and services and supports them in attracting customers.
Using manga as a marketing tool, we aim to maximize the return on investment for our clients, and in September 2021, we jointly developed with Hitachi Solutions, Ltd. and began providing the cloud tool "Manga Field®."
Manga Field allows you to easily create your own manga content with a monthly subscription of 30,000 yen. The feature is that you can create content that is essential for all kinds of marketing activities, such as advertising, owned media, and SNS, without having to ask a manga production company or manga artist.
Contact

Manager

higashi

Mail

info@shinfield.jp