Floor Map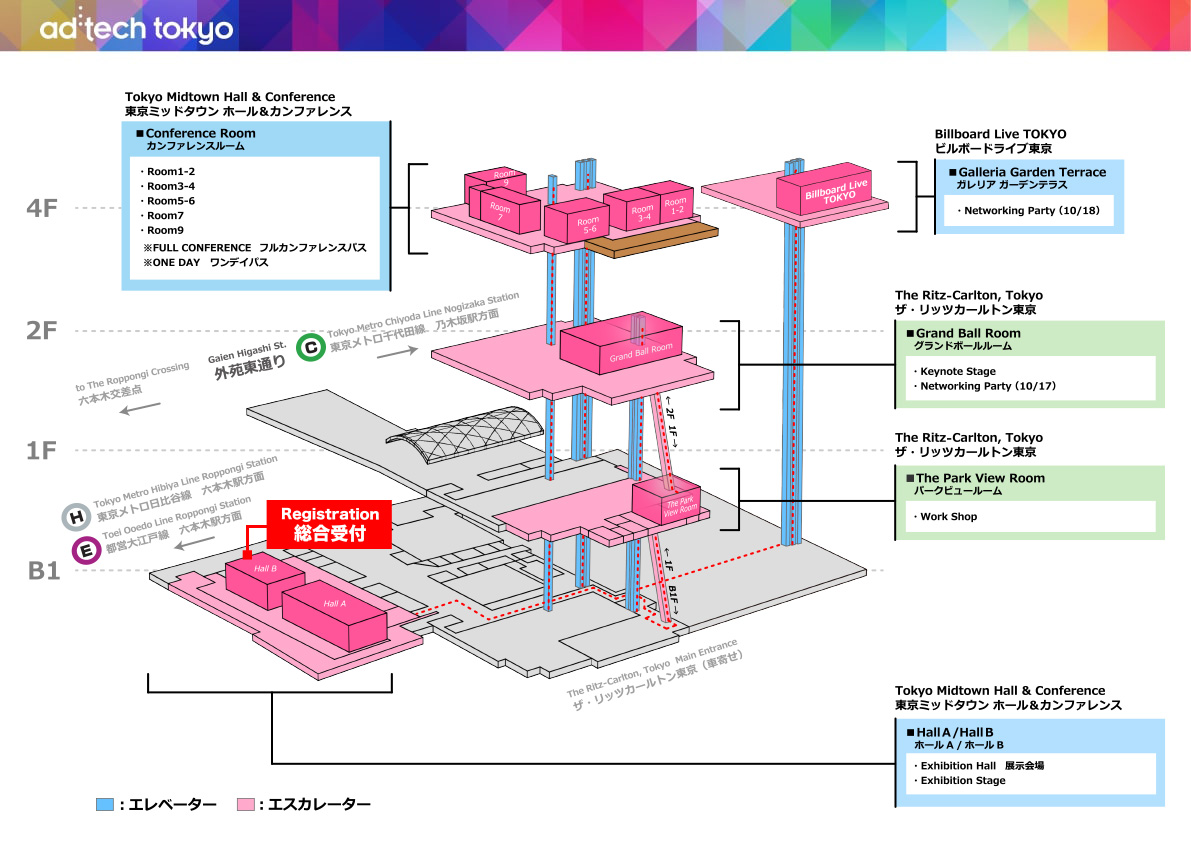 Click to enlarge
Tokyo Midtown Conference(4F)
Room1-9:Conference Discussions on Various Topics and Issues: You will be able to find your own solution from the real perspectives of the top marketers in the discussions of the notable and various topics.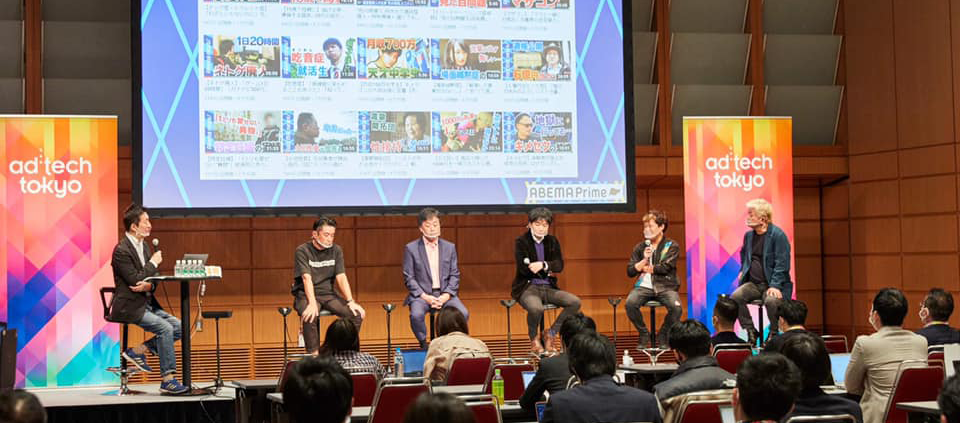 The Ritz-Carlton, Tokyo(2F)
Grand Ball Room:Keynote Special presentation by pioneering key leaders What are some of the world's remarkable key players thinking and putting into practice today? Their cutting-edge business strategies and approaches are unmissable to anyone.
Tokyo Midtown Hall(B1F)
HALL A / B:Exhibition Cutting-edge technology all in one place Booths where you can interact in real time with the leaders of "ready-to-use solutions" directly related to your business.

HALL A:Exhibition Stage Sharing real-life experiences of pioneers The Exhibition Stage, located inside of the Exhibition Halll, will focus on practical topics. Learn from the experiences of industry trailblazers and use their stories to improve your own skills.